Voneus adds nine Buckinghamshire villages to rural FTTP rollout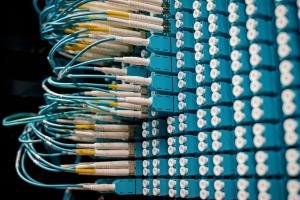 UK ISP Voneus has announced that it will extend the rollout of its Fibre-to-the-Premises (FTTP) broadband network to nine communities in rural Buckinghamshire. The build is due to begin in the coming months, Voneus says, and will cover more than 1,400 premises.
The communities that will be covered by Phase Two of Voneus' Buckinghamshire FTTP rollout are Bishopstone, Great Kimble, Hartwell, Kimblewick, Little Kimble, Lower Hartwell, Marsh, Meadle and Stone.
Voneus has also revealed that it will host a series of community drop-in sessions to showcase its plans for Phase Two of the rollout. These drop-in sessions will be hosted in Stone, Bishopstone and Great Kimble from June 28th-30th.
Voneus already has a strong presence in rural Buckinghamshire, with Phase One of its FTTP rollout in the area having covered a range of communities, including Cuddington, Dinton, Haddenham, Nether Winchendon, Upper Winchendon and Upton.
Voneus' Team Leader for the South East, Heather Thompson, commented: "We are incredibly excited to expand our rollout of FTTP to a new range of communities in Buckinghamshire who have been long crying out for strong broadband speeds, and these drop-in sessions are a vital part of that process."
"With some customers in the area already on our wireless solutions, our drop-in sessions aim to give more local people a chance to meet us and learn all about what it is we do, as well as ask any questions they may have about bringing fibre broadband into their homes and businesses."
"We are committed to ensuring no one is penalised just because of where they live when it comes to broadband, and we are looking forward to helping communities in Buckinghamshire have the access to gigabit-capable broadband they deserve."
Voneus' UK FTTP rollout is funded by investment from Macquarie Capital. The ISP says it has a "near term" aim of covering 100,000 rural premises.