Virgin Media looks for partners for major FTTP joint venture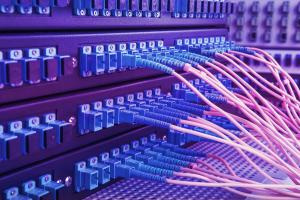 New reports suggest that Liberty Global is now seeking partners to help expand its Virgin Media cable business and create a fibre to the premises (FTTP) joint venture that could compete with Openreach.
The move comes in response to plans from the government to roll out FTTP as the default connection technology in the UK to bring it up to speed with other nations.
The Openreach FTTP project is currently planning to reach some 15 million homes and businesses by 2025. Now, Virgin Media is hoping that investors, who are streaming into the industry to try to take their slice of the cake, will opt to put their cash into its FTTP programme as opposed to others being launched by rivals such as CityFibre, Gigacler and TalkTalk.
It now remains to be seen whether the Virgin Media roll-out project has ambitions to extend the FTTP provision beyond the areas already being served by the Openreach program. Currently, Virgin Media mainly serves urban areas, but its current Project Lightning £3m expansion will roll the network out to a further 17 million households and businesses.
Virgin Media has recently connected a further 4,000 homes in the Yorkshire town of Pontefract as part of its Project Lightning. Its regional director for the area, High Woolford, said: "Ultrafast broadband and seamless connectivity is what people want and Pontefract residents and businesses can now start to enjoy the benefits of our incredible services. Giving them greater speeds will enable them to do the things they need to do and love doing more quickly and more easily."