UK students state broadband as their top priority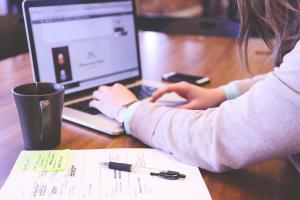 A new study has revealed that students moving into student housing in the UK found broadband connectivity to be a top priority.
The research, conducted by OnePoll for Hyperoptic full-fibre internet service provider, polled 1,000 students across the country. Its results showed that 88 per cent stated that a strong and reliable broadband connection was most important to them.
However, despite the results also demonstrating that the average student spent 55 hours online per week, only 14 hours was spent on actually doing work. In addition to this, 14 hours was found to be spent surfing social media platforms, 11 hours to stream videos and TV shows, six hours on games, and four hours on online shopping.
The survey further noted that over two-thirds of the polled students would "struggle" without access to the internet, with 69 per cent claiming that they used the internet every day.
Moreover, 42 per cent stated that internet usage was fundamental to the completion of their university work, whilst more than half believed that books would become expendable in the next five years as resources become available digitally.
Owing to the ease with which they get distracted, roughly 20 per cent of the surveyed students said they frequent the library to avoid distractions, but only 15 per cent said they "often" used university computers to access the internet.
The managing director of Hyperoptic ISP, Charles Davies, said: "Technology and how we use it in our daily lives is growing at pace – students predict this will go even further with online resources replacing study books.
"The research gives us an insight into the demands of future generations – always online, multi-device households and heavy consumers of streamed video and gaming content; all demonstrating the critical need for fast, reliable full-fibre broadband which can be accessed by multiple users and devices without any slow down or loss of connection at peak times."