Truespeed boosts Somerset FTTP rollout with £8m investment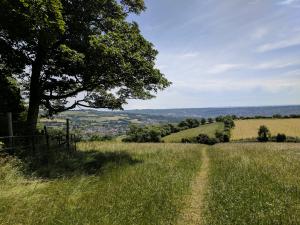 Bath-based ISP Truespeed has announced that it will invest a further £8 million to extend its full-fibre broadband rollout to an additional 5 towns and villages in Somerset. The provider is in the process of deploying its 10 Gbps-capable Fibre-to-the-Premises (FTTP) network to rural areas around Somerset and Bath.
The £8 million investment boost will see the gigabit network extended to reach in excess of 9,500 new premises in Keynsham, Midsomer Norton, Peasedown St John, Radstock and Saltford. Truespeed has stated that building and planning for the extension of its rollout is already underway across each of the five new areas.
Truespeed's rollout in Somerset is currently being driven by a £175 million Aviva investment. The ISP has so far covered 200 Somerset communities, bringing coverage to approximately 40,000 premises thus far (despite initially aiming to reach 75,000 by the end of last year) and says it will seek to connect a total of 500,000 premises by the end of 2026.
Residents of Keynsham, Peasedown St John and Saltford can expect connections to be available from mid-summer 2022, while connections will go live in Midsomer Norton and Radstock by late summer. The ISP has existing network coverage in parts of Keynsham, Radstock and Saltford and the new investment will "dramatically expand" its presence in those areas.
Commenting on the extension of the rollout, Truespeed CEO James Lowther said: "We're pleased to be expanding our existing network in Radstock, Keynsham and Saltford so more people can benefit from Truespeed's ultra-reliable, full fibre connectivity."
"Expanding into new areas including Peasedown St John and Midsomer Norton will provide homes and businesses with greater access to ultrafast broadband that is essential in everyday life. Truespeed is working hard to provide an exceptional broadband experience for all our customers and improve connectivity throughout the region."