Top localities for FTTP broadband revealed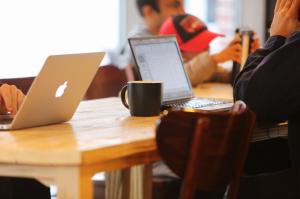 An independent study has revealed the top 25 local authorities that provide the highest availability of ultrafast fibre-to-the-premises (FTTP) broadband connectivity across the UK.
Thinkbroadband, the country's largest independent internet comparison website, found the City of Kingston Upon Hull, East Riding of Yorkshire and Cornwall as the top three places to have ultrafast coverage. Hull reached 84.7 per cent in 2018, up from 58.25 per cent in 2017.
It is understood that the boost in coverage is a result of continuous broadband rollouts heralded by companies providing ultrafast FTTP networks.
Although Cornwall has appeared in the top three for coverage – thanks to sizeable investment partnerships with Openreach – the region has also recently been criticised for its lack of superfast broadband. Belinda Silous, the chief sales officer at Avanti Communications, claimed that the slow speeds in rural areas were responsible for holding back new start-ups and forcing at least 6,500 Cornish businesses to slow their growth potentials.
Silous said: "These Cornish communities have been undeserved and are missing out on being able to grow their businesses. They have not had access to the fundamental basics of being able to communicate with their customers and employees.
"[We need to] encourage growth in the Cornish market by delivering access no matter where they are located."
Despite the debate on Cornwall, it is evident that an increase in civil engineering work across the country has had a positive impact in improving the figures with regard to the number of premises connected to full fibre internet.
However, the government will need to inject more investment and increase its rollout speed if it is to meet its target of 15 million premises by 2025, and the whole country by 2033. Presently, only 5 per cent of the UK – 1.4 million houses and businesses – have access to ultrafast networks.