Toob to begin full-fibre rollout in Surrey and Hampshire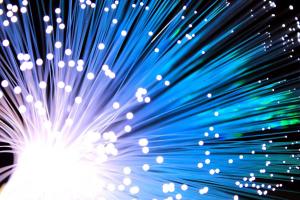 Full-fibre broadband ISP Toob has announced that it has begun its rollout in the Surrey towns of Camberley and Frimley. The work is the first step in Toob's plan to expand its network across 11 towns in Surrey and Hampshire.
More than 20,000 premises in Camberley and Frimley will be connected through an £8 million investment, with work in the towns scheduled to be completed by the end of 2022. Build activity is set to start in Spring 2021, with the first customers connected to the Toob network by the end of Summer 2021.
Toob CEO Nick Parbutt said: "We have always viewed the deployment of full-fibre networks as an economic and social necessity and the current challenges we are facing only reinforces this belief. With the announcement of our next locations, I am delighted that we can bring the benefits of full-fibre broadband to more families, businesses and communities."
"This is a very exciting time for toob and we're delighted to be getting started in Camberley and Frimley. We know there is a real need for affordable, reliable, hyperspeed internet and we are quickly filling that gap in the market with thousands of existing happy customers."
Surrey Heath Borough Council Leader Councillor Alan McClafferty added: "We welcome this investment in Camberley and Frimley and I am delighted to see that it is starting to be delivered on the ground. This technology will help to support a growing economy and help secure the future prosperity of our Borough."
Launched in 2019, Toob has so far primarily focused on rolling out its network to cover 100,000 premises in the south coast city of Southampton. However, the wider rollout across Surrey and Hampshire represents an early step in the provider's long-term ambition to connect more than one million premises to its network over the next ten years.