Toob to accelerate FTTP rollout after funding boost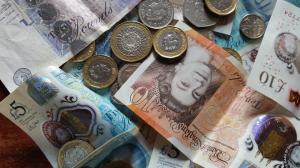 Broadband ISP toob has secured a funding boost of up to £87.5 million, which will help the company to accelerate its Fibre-to-the-Premises (FTTP) network build. Following the announcement of the funding, provided by the Sequoia Economic Infrastructure Income Fund, toob has moved its target of passing 1 million UK premises from its previous date of 2031 to 2027.
Toob is building its FTTP network across areas of England and was initially financed by a £75 million investment from the National Digital Infrastructure Fund (NDIF), a fund backed by Amber Infrastructure and the government's Digital Infrastructure Investment Fund.
Currently, toob is building its FTTP network across Southampton, Hampshire and is investing around £50 million with the aim of connecting 100,000 premises in the city by the end of 2022. The network is also being extended to neighbouring towns, including Aldershot, Chandler's Ford and Eastleigh. The ISP is also building in the towns of Camberley and Frimley in Sussex, as well as various other towns across the south of England, including Guildford, Woking, Ash, Green, Mytchett and West Byfleet.
Commenting on the new financing, toob CEO Nick Parbutt said: "It is with great pleasure that we can announce we have secured this investment which will help accelerate our network deployment into 2022 and beyond. With this investment in place we will expand into more towns across the South of England, bringing the benefits of full-fibre broadband to more families, businesses and communities."
Sequoia Vice President Charles-Olivier Douala added: "We are delighted to provide this facility to toob, which will be used to connect towns across the South of England to full-fibre broadband and improve their access to reliable and fast internet which will be critical for both households and businesses going forward."
Seqoia recently invested in another UK fibre broadband provider, providing £60 million in funding for LightSpeed Broadband.