Thousands more premises to be connected by Digital Scotland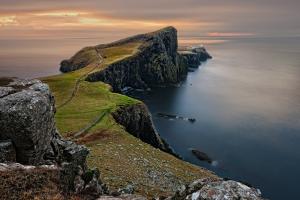 A reinvestment of £17.8 million from the Digital Scotland (DSSB) project, deployed in conjunction with BT (Openreach), will see a further 6,000 premises be connected to gigabit-capable fibre-to-the-premises (FTTP) technology.
Presently, the DSSB project has already extended its fibre broadband availability to 931,000 premises across Scotland, meaning that nearly 95 per cent of the country has access to 24Mbps+ speeds should individuals choose to upgrade their broadband service.
As a result of a clawback clause, Openreach is bound to return some of its public investment due to the take-up by local premises going above 20 per cent in intervention areas; the accumulated £17.8 million can, therefore, be put towards reaching 6,000 more premises in hard-to-reach regions across Scotland.
Cabinet Secretary for Connectivity, Michael Matheson, said: "I am delighted that thanks to higher than expected uptake of services on infrastructure funded by Digital Scotland Superfast Broadband programme, even more premises will now receive fast, reliable broadband.
"The programme has not only delivered on time and on budget, but has exceeded its original aim of connecting 95 per cent of Scotland to fibre broadband. More and more communities will now have the opportunity to benefit from investment in reliable and speedy broadband services."
The original Digital Scotland contract was expected to end this September. However, as a result of the new proposal, work is now anticipated to continue into 2020 with no specific end-date established.
Adding to this, Openreach partnership manager for Scotland, Robert Thorburn, commented: "This extra funding, which we're returning early, will help us deploy to another 6,000 of Scotland's hardest-to-reach households. Full fibre broadband provides more reliable, resilient and future-proof connectivity. We'll use it to reduce not-spots and improve some existing speeds.
"We're very proud of our strong track record of delivering fast broadband to rural Scotland and look forward to connecting even more communities."