TalkTalk completes FibreNation sale to CityFibre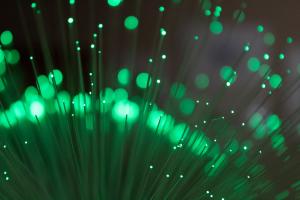 TalkTalk has confirmed that it has completed the sale of its full fibre network FibreNation to CityFibre for £200 million in cash.
The deal was initially delayed during last year's UK general election, following the Labour Party's announcement of its policy of nationalising parts of the Openreach network and offering free full fibre broadband.
However, in the wake of the Conservative Party victory, the sale to CityFibre, backed by Goldman Sachs, has completed pending shareholder approval.
The deal will include TalkTalk's network and customer base in the areas in which it has established networks. FibreNation currently serves York and several surrounding towns, including Harrogate and Dewsbury.
The network currently covers around 50,000 premises in York, around 61,000 in the Dewsbury area and is targeting 100,000 premises across Harrogate, Knaresborough and Ripon.
TalkTalk's long-term aspiration has been to achieve a UK-wide network of 3 million premises. However, Infracapital, its original backer for this strategy, pulled out in 2018, due to disagreements over the value of its Fibre-to-the-Premises (FTTP) network.
Following the acquisition, CityFibre has increased its UK fibre network plan from 5 million premises to 8 million. TalkTalk has agreed to join Vodafone as a retail ISP partner on CityFibre's network.
TalkTalk chief executive Tristia Harrison said: "Today's agreement is good news for TalkTalk, and good news for Britain and its full-fibre rollout ambition."
"The sale of FibreNation to CityFibre, in combination with a competitive wholesale agreement, enables us to continue our strategy to accelerate TalkTalk's fibre growth for our residential and business customers, thereby delivering a superior customer experience at an affordable price."
Greg Mesch, chief executive of CityFibre, added: "Today's announcement establishes CityFibre as the UK's third national digital infrastructure platform, allowing millions more consumers and businesses to benefit from access to faster, more reliable services."
"The UK is a service-based economy, and this runs best on full fibre. Ensuring national coverage is critical and this can only be achieved by driving infrastructure competition at scale. This deal demonstrates the appetite from industry to see it established."