Survey highlights frustration of Essex broadband users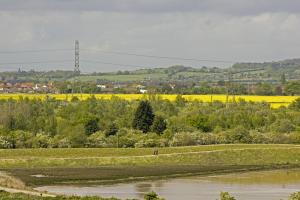 A recent survey of 2,000 customers of Aldham-based internet service provider County Broadband revealed that more than half (57 per cent) of those polled faced problems with their connectivity - especially those in small towns and villages in Essex.
The provider, established in 2003, is known to cater to roughly 3,000 internet users in the East Anglia region.
The company found that 16 per cent suffered connection issues on a daily basis, particularly with their speeds, and nearly a quartered did not even know what broadband speeds they were paying for.
In addition to this, just under half (43 per cent) revealed they did not know the difference between superfast broadband and ultrafast broadband, the latter of which can reach speeds of up to 1,000Mbps.
Research also highlighted the users' growing dependency on the internet, with 94 per cent stating that they owned at least one computer connected to broadband, and 91 per cent through either mobile or tablet devices.
Chief executive of County Broadband, Lloyd Felton, said: "Our survey reveals there is a lot of confusion with many homes and businesses signing up for 'fibre' thinking they are getting the fastest speeds when in fact their superfast connection relies on existing copper which significantly reduces speed and reliability
"As we increasingly rely on the internet in our day to day lives for downloading and streaming films, on-demand catch-up services, calls or even working from home the slowdowns become more and more noticeable.
"Ultrafast is the only way to ensure communities have the fast, reliable broadband they need for the future."
In light of this, the ISP has announced plans to deploy its ultrafast broadband network to rural villages across the Colchester, Braintree and Chelmsford areas in Essex.
Felton added: "Our new ultrafast network, which uses full fibre directly into people's home, will provide a real boost for residents, businesses and whole communities and put them in the top 6 per cent in the UK for digital connectivity."