Shetland Islands Council considering rolling out broadband itself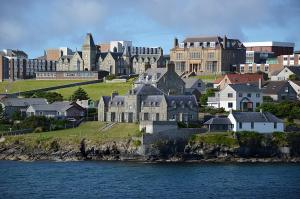 The Shetland Islands Council (SIC) has suggested it will look at rolling out superfast broadband across the remote islands itself, due to what it calls the Scottish government's "failure to deliver" under its £600 million Reaching 100% (R100) programme.
Since its launch several years ago, R100 has encountered numerous delays, one of the most significant being when Gigaclear launched a legal challenge against the award of LOT 1 (Northern Scotland) of the rollout to rival bidder BT, claiming there had been a "manifest error" in the process.
With a hearing on this matter expected in the next few weeks, it is hoped that a conclusion can be reached by the end of 2020, when the current state aid agreement expires. However, even if this happens, LOT 2 (Central Scotland) and LOT 3 (Southern Scotland), which have also been awarded to BT, are not expected to be completed until the end of 2023 and 2024 respectively.
SIC has said it is concerned it faces a long wait for its portion of LOT 1 to be completed, with worries that it may not even start. SIC Councillor Steven Coutts said: "We have had words and commitments from government but little action. The failure to deliver has left a significant digital divide across our community."
"This was laid bare as we responded to COVID-19 restrictions and the need to work and study and retain social contact through digital means. For many across Shetland, they simply couldn't do this. That is unacceptable."
"The latest legal challenge to R100 is another delay to the programme. As a council we will now be looking to assess what we can do to scope out what is needed. This is very much at early stages but we are losing faith in government programmes to properly design and deliver for Shetland."
Scottish Minister for Connectivity Paul Wheelhouse said the government was "as disappointed as local authorities" at the delay caused to LOT 1, adding that "We are happy to discuss with Shetland Islands Council any proposals it might have."