Scottish Conservatives pledge to deliver full-fibre by 2027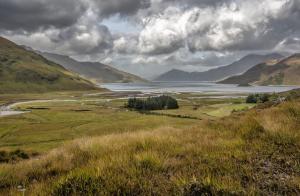 The Scottish Conservatives have made delivering full fibre broadband to every premises in Scotland by the end of 2027 one of its five core election pledges and said it would prioritise connecting rural and remote areas in the Highlands.
Currently, the Scottish Government's Reaching 100% (R100) project is working on delivering broadband speeds of at 30 Mbps or greater to all Scottish premises, but the programme has been subject to numerous delays under the SNP.
The SNP originally promised in 2016 that the R100 project would connect premises in the Highlands to superfast broadband by the end of 2021. However, in March of this year Paul Wheelhouse, the Scottish Government's Minister for Energy, Connectivity and the Islands, conceded that Scotland's Highlands and Islands would not be fully connected until at least 2026.
Edward Mountain, Scottish Conservative MSP for the Highlands and Islands, said: "The Highlands is more reliant than ever on digital connectivity but too many homes and businesses are struggling with little to no internet at all. That has to change and that's why the Scottish Conservatives are promising to connect everyone to full fibre broadband by 2027, prioritising its delivery to rural and remote areas of the Highlands."
"The SNP cannot be trusted with delivering vital digital infrastructure and they have broken their promise to deliver R100 to the Highlands by 2021. Fergus Ewing promised to resign if that target wasn't met but to save his embarrassment the SNP Government removed this responsibility from his portfolio as a Cabinet Secretary."
"The SNP's rollout has suffered from so much dither and delay that once it is complete the technology will be out-of-date. The Highlands needs a solution that is future-proof and that is why the Scottish Conservatives will deliver full-fibre broadband, which has superior download speeds."
The Conservatives have also said that they will introduce new legislation ensuring that all newly built homes must come with a full-fibre broadband connection.