Rural Gigabit Connectivity programme officially launched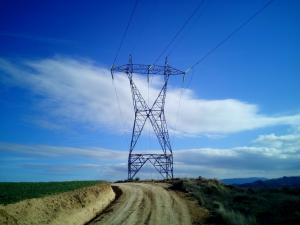 The UK Government officially launched its £200 million Rural Gigabit Connectivity (RGC) programme yesterday to foster an "outside-in" approach to developing ultrafast broadband infrastructure across the country.
Announced in the 2018 Budget, the RGC aims to build ISP networks in rural areas to encourage connectivity in hard-to-reach regions before working its way into urban centres. Presently, only 7 per cent of businesses and homes in the UK have access to 1 Gbps+ speeds of full fibre (FTTP/FTTH) broadband, and the government's goal is to reach 10 million premises by the end of 2022, and 15 million by 2025.
There is even an aspiration to "deliver a nationwide full-fibre to the premises network" by 2033, although this is anticipated to cost the government billions more in public funding.
Supporting the RGC initiative are the Future Telecoms Infrastructure Review and the existing Local Full Fibre Networks fund, which reduces the monetary burden on companies by giving them business rates holidays for 5 years in England, and 10 years in Scotland, for improving their networks to full fibre. In addition to this, the Digital Infrastructure Investment Fund is also putting money towards the cause.
The RGC's £200 million programme will aim to deliver an "outside-in" approach to completion over the next two years, with the aim to "pilot innovative approaches to deploying full fibre internet in rural locations, starting with primary schools, and with a voucher scheme for homes and businesses nearly".
The programme is expected to be completed by March 2021.
DCMS Secretary of State, Jeremy Wright MP, said: "Our decision to tackle some of the hardest to reach places first is a significant shift in Government policy and will be instrumental in delivering our plans for a nationwide full fibre broadband network by 2033. Our rollout of superfast broadband transformed the UK's digital landscape, and our modern Industrial Strategy is focused on investing in the infrastructure that will make Britain fit for the future."