Rural areas to benefit from £250 million broadband funding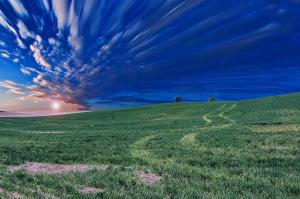 The final Budget 2018 plans will be announced today with an expectation that the government will give farmers and rural enterprises special attention with a £250 million injection to ensure full fibre broadband connectivity.
Chancellor Philip Hammond will deliver his speech later in the afternoon, but said in an interview with The Sunday Telegraph: "It is the spending on the skills of the next generation, the infrastructure, including the digital infrastructure, the broadband infrastructure. For the 21st century broadband is to roads in the 20th, railways in the 19th and canals in the 18th. It's the network infrastructure that will make this country work."
This will be the final government spending plan announcement before the UK leaves the EU in March 2019.
The investment comes in response to the National Farmers' Union of England and Wales (NFU) plea to increase government support to establish superfast broadband connectivity in rural areas.
In a letter to Hammond, the NFU said that the government ought to "ensure the roll out of superfast broadband to all farmers, growers, and rural communities, alongside complete mobile phone coverage at a reasonable cost."
The aim is to provide a level of economic security and stability even as Brexit looms in the near future.
A survey in 2017 showed that only 9 per cent of farmers had access to broadband speeds of 24Mbps or more, and only 15 per cent had a decent mobile reception in their farming domains. The NFU has since argued that boosting internet connectivity is vital to farmers when diversifying business.
Stuart Roberts, the vice president of the NFU commented: "Fast rural broadband is essential for our forward-thinking and dynamic farming industry, especially as we approach exiting the European Union."
The £250 million government investment, however, is considered only a drop in the ocean as a conservative estimate from the Future Telecoms Infrastructure Review suggests that £3-5 billion is required to bring FTTP to 10 per cent of British premises.