Quickline Communications begins rural North Lincs broadband rollout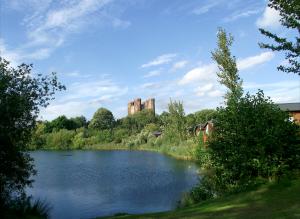 Quickline Communications has begun a rollout which will see it deliver its new 100 Mbps+ capable network to 1,500 premises in rural North Lincolnshire. The project, which follows a £1.8 million investment to improve connectivity in the area, will target premises that are currently unable to access downloads speeds of 30 Mbps or faster.
Quickline Communications is conducting the work, which is already underway and said to be progressing quickly. The first premises are expected to be able to access the network over the next few months, with work scheduled to be completed by late summer 2022.
The £1.8 million investment includes £1 million from the Department for Environment, Food and Rural Affairs (DEFRA) and £400,000 each from Quickline Communications and North Lincolnshire Council.
Quickline Communications CEO Steve Jagger commented: "We are thrilled to be working alongside North Lincolnshire Council to rollout broadband with download speeds of over 100mbps. We share their ambitions to see communities connected – everyone should have access to high-speed internet no matter where they live or work."
"This year, more than ever, we have seen how important internet access is, giving people the ability to work remotely and to stay in touch with family and friends, reducing isolation for many."
North Lincolnshire Council Leader Rob Waltham added: "Already, the council and telecoms companies have worked hard to ensure that over 95 per cent of homes and businesses in North Lincolnshire have access to superfast broadband but our ambitions do not stop there."
"This new investment will ensure that even more people, many in rural areas of North Lincolnshire, will be able to access download speeds of over 100mbps. Access to fast, reliable broadband has never been as important as it is now and this will make a huge difference to the way people learn, access services and remain connected across communities."