Plaid Cymru to remove internet notspots across Wales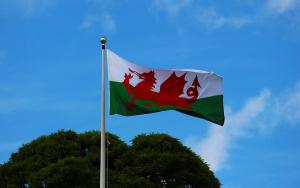 The Party of Wales - Plaid Cymru - has set out a three-part plan in which it aims to "eradicate Wales of broadband not-spots by 2025."
Specifically, the party has proposed to cut the tax on fibre infrastructure, which it believes significantly reduces investment, develop new buildings that are capable of supporting gigabit internet connections, and invest in training to hone skills to deploy the broadband connections across the country to meet demand.
These goals come in addition to the Welsh Government's Phase 2 Superfast Cymru plan in which it aims to invest £22.5 million to extend ultrafast full-fibre FTTP broadband coverage to 26,000 more premises by March 2021. The plan comes in conjunction with Prime Minister Boris Johnson's promise to deploy FTTP broadband to every household in the UK by 2025.
According to the party's Westminster Digital spokesperson Ben Lake MP: "Wales has the perceived benefit of being able to receive investment from the Welsh Government and the UK Government, but so far both have failed to outline how broadband will be delivered to large parts of our country. In fact, Wales has lost out on crucial investment time after time.
"Why should essential utilities, such as adequate broadband, be dismissed as luxuries for those who live in the countryside? If we are to make rural areas of Wales more practical places for businesses to locate and expand, and if we are to ensure that communities can fully benefit from the opportunities afforded by better digital connectivity, investing in broadband is crucial.
"Ambitious targets must be backed up by parity of funding and practical solutions. That is why Plaid Cymru's three-point-plan is essential to eradicate Wales of broadband not-spots by 2025."
The three-point plan, however, fails to address what exactly is meant by "broadband" with regards to speed or technology, making it unclear what the Plaid Cymru will improve with regards to internet capabilities in Wales.