Over 5,000 public buildings connected to high-speed broadband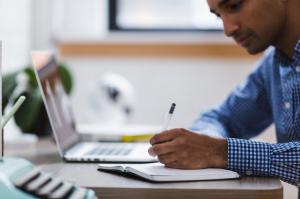 The UK Government has announced that its Local Full Fibre Networks (LFFN) programme has now delivered high-speed broadband to more than 5,000 UK public buildings. The government says that the upgrade, delivered through a £164 million investment, will generate productivity in public services and improve the experience of those using them.
According to new government figures, LFFN has delivered more than 2,700 kilometres of full-fibre, helping to provide high-speed broadband to public buildings across the UK. Buildings to have been upgraded include 1,262 schools and colleges, 658 health centres, 627 council-owned offices, 348 libraries, 222 community centres, 201 fire and ambulance stations, 155 leisure centres and 53 hospitals.
Regionally, the upgrades include 742 public buildings in Greater Manchester, more than 500 in Wales, 350 in Scotland, 328 in North Yorkshire and over 300 in Norfolk. In addition, the new fibre that has been laid will enable broadband ISPs to extend their networks to thousands of nearby premises.
Alongside this news, the government has also issued a call for broadband providers to submit bids to connect around 190,000 premises in hard-to-reach areas of Cornwall, Norfolk and Suffolk. Work on connections in these areas, delivered through the government's Project Gigabit, is set to begin in January 2023.
The government has also confirmed that telecoms firms can now bid for contracts worth a total of £543 million, that will connect up to 380,000 premises in hard-to-reach areas. The first of these contracts will be awarded from August 2022, with contracts for areas including North and West Yorkshire, Devon and Somerset set to launch within the next year.
Digital Secretary Nadine Dorries said: "Fast and reliable broadband is vital to households, businesses and the public services we rely on every day. That's why, on top of our transformative £5 billion Project Gigabit investment to improve rural connectivity, we have upgraded thousands of schools, libraries and hospitals across the UK to first class broadband fit for the future."