Openreach to improve FTTP ultrafast broadband process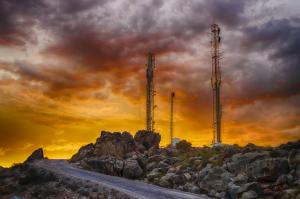 To assist with improving the reliability of activation dates for consumers, Openreach (BT) is making changes to its provision process of delivering ultrafast broadband lines for new Fibre-to-the-Premises (FTTP).
FTTP is a purely fibre connection that extends right from your home or business and offers speeds of up to 1Gbps. The Openreach network currently covers over 560,000 premises in the UK and is expanding.
The aim of improving the provision process for FTTP is to ensure that the installation date - that is, the planned activation date - is less likely to change and consumers can be assured of a more reliable connection on a specified date. This will ensure a much better customer experience where expectations can be managed.
With the new process, Openreach will carry out the necessary pre-work before advising the activation date. This will ensure that there is more certainty of activation dates and therefore a happier user experience. As customers need to be present for the activation, change of dates can impact negatively on taking time off work, organising school drop offs, and so on. Greater reliability of activation dates from Openreach may also mean less complaints are received.
By the end of 2020, Openreach aims to deploy their Gigabit capable FTTP network to reach three million UK homes and businesses. But the plan does not stop there; by 2025, it is expected that FTTP will continue to reach 10 million premises.
This is in line with the government's aim to switch off traditional copper networks once fibre-only networks have been rolled out. OFCOM is working with the industry to ensure the migration of copper networks to fibre networks, with the switch to be localised and staggered over the coming years.
The team at Openreach builds networks throughout the UK and is a leading provider, from the Welsh valleys to the Scottish highlands.