Openreach to hire 5,300 engineers in full-fibre drive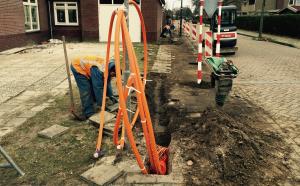 Openreach has announced that it plans to hire a further 5,300 fibre engineers in 2021 as part of its £12 billion plan to extend its FTTP network to 20 million UK premises within the next decade.
Currently, Openreach's FTTP network covers over 3.5 million premises and the company expects to reach 4.5 million by March 2021 at its current build rate of around 40,000 premises per week, with 5.8 million by September 2021. It aims to reach the 20 million landmark between 2025-2030.
The planned hiring will include over 2,500 full-time roles in its service and network build divisions and around 2,800 roles with partners in its UK supply chain. These new roles are set to be located in communities across the UK.
Openreach currently employs around 34,500 staff, more than 25,000 of whom are engineers who work on its broadband network. The company has added over 6,500 trainee engineering positions over the last two years as part of its fibre rollout.
Openreach CEO Clive Selley commented: "As a major employer and infrastructure builder, we believe Openreach can play a leading role in helping the UK to build back better and greener. Our Full Fibre network build is going faster than ever and we're now looking for thousands more people to build a career with Openreach and help us upgrade broadband connections and continue improving service levels. We're also investing in our supply chain, which will support the creation of thousands of jobs based all over the UK."
The company has also announced it intends to convert the entirety of its 27,000-vehicle fleet to electric vehicles (EVs) by the end of 2030.
Selley added: "We know the network we're building can deliver a host of green benefits – from consuming less power to enabling more home working and fewer commuting trips – and we're going to take that a step further, by committing to build and maintain that network using state of the art electric vehicles across our 27,000-strong fleet. We'll have completely transitioned to EVs by 2030."