Openreach passes 100,000 Northern Ireland FTTP customers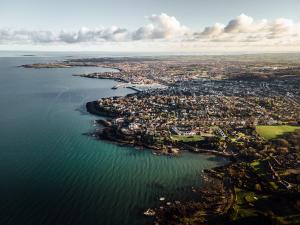 Openreach has announced that it has now connected 100,000 customers in Northern Ireland to its gigabit-capable Fibre-to-the-Premises network, through partnerships with various different ISPs.
With 100,000 customers now accessing its network, the firm's next upcoming target is to increase the overall coverage of its FTTP broadband network to 75 per cent of premises in Northern Ireland – estimated to be more than 610,000 premises – by March 2022. In April 2021, Openreach's FTTP network coverage in Northern Ireland was 65 per cent, or around 530,000 premises.
Openreach's FTTP network rollout in Northern Ireland is being supported by an investment of £130 million over 2021 and 2022. This forms part of the BT Group's wider £15 billion investment, which is aiming to increase Openreach's FTTP network coverage to 25 million premises across the UK by December 2026.
Around 6.2 million of the premises covered by this rollout are set to be in rural or semi-rural locations. The rate of Openreach's network build currently stands at around 47,300 premises per week, but is expected to accelerate to a peak of around 75,000 per week.
Openreach's Director Northern Ireland, Garret Kavanagh, commented: "We feel extremely proud to have connected our 100,000th customer to this life-changing technology. Building the next generation of broadband has been and will continue to be transformational for Northern Ireland."
"I'd like to commend the efforts of our 1,000 strong team as it is their dedication, expertise and desire to consistently deliver the best results for our customers that has ensured the region is getting the digital infrastructure it needs."
"Our investment in the overall infrastructure of £130 million between 2021 and 2022 will continue to drive the build forward and open up endless opportunities as more and more customers like Hugh and Alison connect to our future-proof broadband network."