Openreach increase compensation payouts to £14m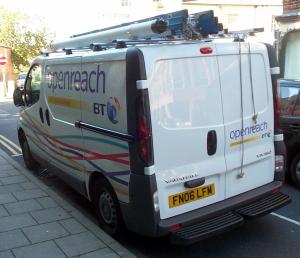 Openreach has increased the amount it is paying put to Internet Service Providers in compensation for outages and faults that have taken place over the past few years.
The news that the compensation amounts were being reassessed came as the firm announced its first quarter results. Revenues were down to £5.63bn, while profits were down by a percentage point to £642m. These results included the cost of the compensation.
As a result of the reassessment of the true cost of the outages to Openreach, it is now paying out some £14m in compensation. It stated: "Openreach have recently identified that they have been underpaying service level guarantee compensation for their Ethernet Backhaul Direct product since October 2016."
It continued: "Openreach have informed Ofcom and are informing those external communications providers who were affected. Openreach are in the process of refunding in full and estimate that the total due is around £14m, which has been fully provided for."
As well as its results, Openreach also took the opportunity to reveal that it is now delivering FTTP services to 20,000 more homes each week and that the total added during the first quarter of the year was an additional 257,000.
However, more has to be done, claimed BT Chief Executive Philip Jansen, who said: "We are ready to play our part to accelerate the pace of roll out, in a manner that will benefit both the country and our shareholders, and we are engaging with the government and Ofcom on this."