Openreach extends FTTP broadband rollout to The Wirral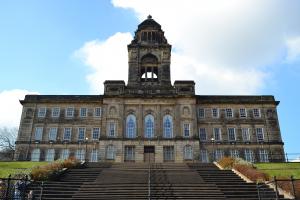 Openreach will be soon rolling out the new 1Gbps Fibre-to-the-Premises (FTTP) ultrafast broadband to the Metropolitan Borough of Wirral in North West England.
Currently, around 99 per cent of The Wirral have access to superfast broadband with speeds of 30Mbps+ with the existing Fibre-to-the-Cabinet (FTTC) network.
Clive Selley, CEO of Openreach, said: "Openreach is getting on with building the infrastructure Britain needs to stay ahead in the global digital economy, and families and businesses in the Wirral will be among the first to benefit from this commitment.
"Since starting our 'Fibre First' programme earlier this year, Openreach's team of engineers are now in the final stages of completing the FTTP infrastructure to nearly 180,000 premises in nine cities we've already announced. Despite the challenges of planning, street works and permissions, that's thousands of homes we're in the process of building to every week and it sets us on course to hit our ambition of building 10 million FTTP by the mid-2020s."
Openreach's rollout of the FTTP network has already covered 631,000 UK premises with an aim to reach 3 million by the end of 2020.
Liam Byrne, MP and Shadow Digital Minister, said: "Building fast internet connectivity is as crucial to Britain's competitiveness as railways and roads were in the past. In today's economy the internet is not a luxury but a utility, so providing the widest possible access to the fastest possible broadband must be a national infrastructure priority. It's great to see Openreach's ambition matching the Labour Party's goal to future-proof the UK's digital infrastructure. Fibre to the premises is available to 4 per cent of British premises compared to over 60 per cent in competitors like Japan and South Korea, so delivering on ambitious targets is essential to make sure Britain is a leader in the digital race."
The Wirral will be the 10th area to benefit from the FTTP rollout. Openreach hopes to cover 10 million premises by 2025.