Openreach extends free fibre offer for new-build contractors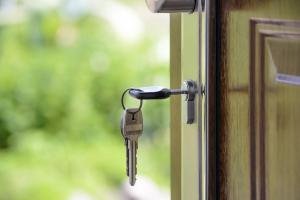 Openreach (BT) has extended its scheme offering free Fibre-to-the-Premises (FTTP) installation for new housing developments of 20 or more properties.
Lowering the threshold to 20 from its previous level of 30 or more, Openreach says the scheme will benefit in excess of 13,000 new homes in around 600 housing developments per year.
The move is part of the provider's Fibre First initiative, through which it hopes to make full-fibre broadband available to 4 million UK premises by March 2021. The new threshold will come into effect from April 1, 2020.
Openreach says it aims to increase the uptake of FTTP on new premises from the current level of 45 per cent to 100 per cent. It notes that, following the launch of its initial free FTTP program, 99 per cent of eligible builds (sites of 30+ premises) took the offer up.
Discussing the initiative, Openreach's Managing Director for Strategic Infrastructure Development Kim Mears OBE, said: "Our existing offer already provides huge benefits to both buyers and builders alike, but we want to go further and make sure everybody moving into a new build property can enjoy the advantages of Full Fibre broadband."
"The UK is a world leader in digital infrastructure and services today, but as the digital revolution continues at an ever increasing pace, and our demand for data grows, we need to make sure this country stays ahead of the curve by building fast, reliable networks that cater for all the activities we'll want to do online in the decades ahead."
"We hope these new measures will provide the necessary incentive for housebuilders to adopt this future-proof technology across smaller developments so that no-one's left behind."
Openreach has also announced that it will cap the cost of installing FTTP for developers working on smaller-scale projects (from as little as two premises) and confirmed that it would no longer be fitting copper for new build sites of 20 or more properties.