Openreach expands rural FTTP rollout by 3 million premises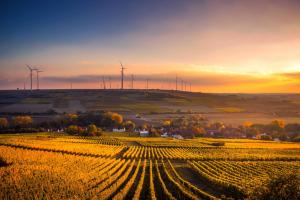 Following BT Group's decision to raise its FTTP rollout target, Openreach has said that its rural FTTP broadband project has been expanded by a further three million premises. Originally, Openreach was aiming to roll out its gigabit-capable FTTP network to 3.2 million premises across rural UK towns and villages by the end of 2026, but this has now been raised to around 6 million premises.
The expansion comes after Openreach's parent group increased its investment in its FTTP build and, as a result, the number of premises it was aiming to connect. Initially, the group was planning to invest around £12 billion in extending its network to around 20 million UK premises by around the mid/late 2020s.
However, this has now been increased to an investment of around £15 billion, through which Openreach aims to build to 25 million UK premises by December 2026. This will see the operator's network available to around 80 per cent of UK premises.
This increase has seen 3 million additional premises added to the rural rollout. The vast majority of these are within what is known as "Area 3", which regulator Ofcom defines as premises within the UK's least commercially viable areas for competitive broadband.
Openreach CEO Clive Selley said: "Building a new broadband network across the UK is a massive challenge and some parts of the country will inevitably require public funding. But our expanded build plan means taxpayer subsidies can be limited to only the hardest to connect homes and businesses – and we hope to see other companies step forward to build in the most rural areas too."
"This is a hugely complex, nationwide engineering project – second only to HS2 in terms of investment. It will help level-up the UK because the impact of Full Fibre broadband stretches from increased economic prosperity and international competitiveness, to higher employment and environmental benefits. We're also delighted to continue bucking the national trend by creating thousands more jobs, with apprentices joining in their droves to start their careers as engineers."