Openreach announces next 170 UK towns for full fibre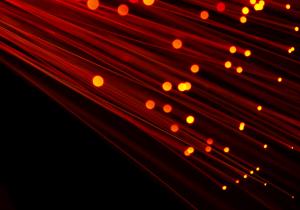 Openreach has announced that it has officially added another 170 new towns and villages to the UK rollout plan of its gigabit-capable Fibre-to-the-Premises (FTTP) broadband network.
The plan, which will help the Government achieve its target of delivering gigabit-capable broadband to 85 per cent of UK by 2025, aims to reach 25 million premises by the end of December 2026, including more than six million in the hardest-to-serve parts of the country, as defined by industry regulator Ofcom.
Clive Selley, Openreach CEO, said: "Reaching six million homes and businesses with Full Fibre represents nearly a quarter of our total build target so is a significant milestone and underpins our commitment to build the largest and best Full Fibre network in the UK."
"We're building Full Fibre faster, at lower cost and higher quality than anyone else in the UK and that is testimony to our engineers and build partners who are working flat-out to deliver this life-changing technology to rural, urban and suburban communities all over the country and we're delighted to be fleshing out our plans with more details about where we'll be building."
The list covers approximately 1.5 million UK premises across locations such as Bridgend, Felixstowe, Grimsby, Inverness, Lincoln, Maidstone, Newton Abbot, Corby, Folkestone, Leyburn, Port Talbot, Reading Central, Rugby, Seven Sisters, Scunthorpe, Stanton, Simonswood and Wickham.
The list will not be Openreach's last rollout announcement, as the provider still needs to reach more areas in order to attain its target of 25 million UK premises. However, as some of these locations will be waiting nearly four to five years to receive full fibre, they could be removed from the list in that time if the cost becomes prohibitive.
Once completed, the rollout will still leave around 20 per cent of premises unserved by the company's full-fibre network, which the Government plans to fill with its £5 billion Project Gigabit.