Openreach announces £100m Northern Ireland broadband investment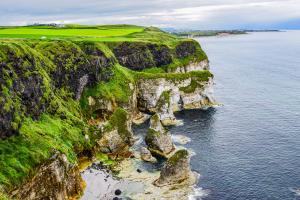 Openreach has announced that it will invest over £100 million in Northern Ireland over the next year. The investment will help to improve the country's full-fibre network and will contribute to Openreach's aim of connecting 20 million UK premises to full-fibre by the mid to late-2020s. Funding will also be used to aid in the maintenance of Northern Ireland's copper and fibre broadband infrastructure.
Currently, Northern Ireland is the UK's most digitally connected region, with over 65 per cent of properties (more than 530,000 premises) able to access speeds of up to 1 Gbps on the Openreach network. The new funding will see Openreach's ultrafast full-fibre extended to at least another 100,000 premises, including in many rural areas.
Furthermore, the investment will also see the creation of 100 new apprentice roles, to add to the more than 1,000 staff that Openreach currently employs in Northern Ireland. The new apprentices will receive 18 months' training before becoming fully qualifying as engineers.
Openreach Northern Ireland Director Mairead Meyer commented: "As a major employer and the largest infrastructure builder in NI, we believe Openreach can play an important role in helping the region to build back better and stronger."
"We know that full deployment of ultrafast Full Fibre broadband by 2025 could boost the NI economy by £1.3 billion and employment by 1.6 per cent. We also know that the network we're building will deliver even greater benefits in terms of levelling up connectivity to provide economic and social rebalancing across the region as well as having green benefits by enabling more home working and fewer commuting trips."
"Our ultrafast Full Fibre broadband network build is rolling out at pace, with 65 per cent of premises in NI, including 75 per cent of those within the capital of Belfast, now able to access Full Fibre on our network. We've ambitious plans in place to continue to drive this forward over the coming months and this investment will support these efforts."