Openreach adds 227 rural UK areas to FTTP rollout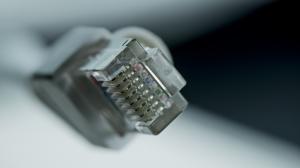 Openreach (BT) has announced that it will add a further 227 new locations in the UK to its rollout of 1Gbps-capable Fibre-to-the-Premises (FTTP) broadband, covering roughly 250,000 new premises.
The new locations comprise "harder to reach" rural areas, including market towns and villages, as the operator looks to connect more remote parts of the country to fibre broadband.
Some of the rural areas that will benefit from this announcement include parts of South Wales, Dorset, Surrey, Cornwall and Devon, among others.
Openreach's Fibre First programme has helped reach over 2 million UK premises so far and is targeting coverage of 4 million by March 2021, with a further of aim of connecting 15 million premises by around 2025.
With building on the 227 new locations due to begin before March 2021, they are expected to form part of Openreach's aim to extend coverage to 4 million premises by next spring.
Openreach CEO Clive Selley said: "Our full fibre build programme is going great guns – having passed over 2 million premises already on the way to our 4 million target by March 2021. We're now building at around 26,000 premises a week in over 100 locations – reaching a new home or business every 23 seconds. That's up from 13,000 premises a week this time last year."
"Openreach has always been committed to doing our bit in rural Britain – delivering network upgrades in communities that are harder to reach and less densely populated. We intend to build a significant portion of our full-fibre network in these harder to reach areas of the UK and are announcing 227 locations today."
"Our ambition is to reach 15 million premises by mid-2020s if right investment conditions are in place."
Openreach also announced that over 120,000 premises across the UK have signed up to their Community Fibre Partnership (CFP) scheme (co-funded deployments of FTTP with communities).