Openreach adds 12 new locations for FTTP broadband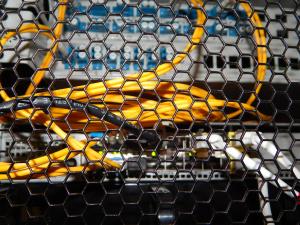 According to network provider Openreach, 1.2 million premises across the UK have already been connected to Gigabit capable fibre-to-the-premises (FTTP) technology. And now, 12 new regions will be added to the list of areas in the UK that will be boosted by ultrafast broadband.
Although it is unknown exactly how many premises will benefit from the rollout, civil engineering projects will be deployed in 12 new areas across the country, with a specific focus on Northern Ireland.
The areas include: Armagh, Bangor, Ballymena, Greater Belfast, Coleraine, Derry-Londonderry, Enniskillen, Lisburn, Larne, Newry, Newtownards and Stockport.
Openreach's aim is to extend its services to 3 million premises by 2020, and 10 million by 2025. In turn, the government's goal is to cover 15 million premises by 2025, and achieve "nationwide full-fibre" connectivity by 2033.
The company's CEO, Clive Selley, said: "Our full fibre build is speeding ahead and we're now ready to connect more than a million consumers and businesses if they decide to order from a service provider that's using our FTTP network.
"Since the launch of our build programme last year we've made huge progress – honing our skills, tools and techniques, driving our costs down and helping our engineers to go even further, faster and more efficiently.
"Ultimately our ambition is to deliver the best possible digital connectivity to everyone, everywhere, across the entire country. I believe the progress we have made to date proves that we're making good on that promise, but there's more to do."
Since the beginning of Openreach's project, the network has laid roughly 2.6 million kilometres of optical fibre cables to deploy ultrafast broadband connectivity to over a million premises in the country.
UK Minister for Digital, Margot James, said: "Significant investment like this from network operators is critical to deliver our plans for nationwide coverage, and we're working with industry and Ofcom to create an environment that supports and encourages the commercial rollout of full fibre broadband."