Openreach's claims of 7 million full-fibre premises confirmed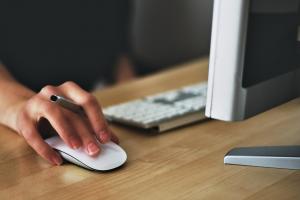 Broadband news and information site, thinkbroadband has confirmed that Openreach's full-fibre network had passed seven million premises.
Openreach made this announcement a few weeks ago, but the claim had not been confirmed until 1.00am on 7th May when thinkbroadband's database showed 7,000,365 premises passed.
Clive Selley, Openreach CEO said in a statement in April: "Over a whopping seven million homes can now connect to our Full Fibre network which is a fantastic achievement. We've come a long way – it took eight years for us to pass our first million premises, but only four months to pass our latest million.
"We believe that full fibre is the future for the UK and that's why we want to deliver full-fibre broadband to 25 million UK homes and businesses by December 2026. The shift from copper to fibre will be every bit as significant as the move from analogue to digital and black and white tv to colour. By eventually retiring analogue phone lines, we will be creating a simplified network which allows us to meet the enhanced needs of an increasingly digital society."
The latest locations to be added to the rollout include Accrington in Lancashire; Boldon in Tyne & Wear; Dudley in the West Midlands; Hornchurch in Greater London; Kemptown in East Sussex; Manningham in West Yorkshire; and West Houghton in Greater Manchester.
According to thinkbroadband, the six million mark was passed on 10th January 2022, which indicates that Openreach could pass eight million premises before the end of the year. The article said: "If Openreach have accelerated their roll-out pace and that is why we are seeing higher numbers being added to our system each day (i.e. there is more to be found) then it might even be as early as October 2022."