North Yorkshire fibre broadband rollout extended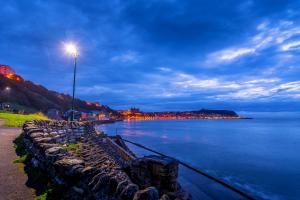 A £15 million fibre-broadband project by the North Yorkshire County Council and NYnet has been extended to the town of Filey. As a result of the extension, publicly-owned buildings in Filey will benefit from a new gigabit-capable fibre broadband network.
The project is supported by the UK government's Local Full Fibre Network (LFFN) fund, following a successful bid by North Yorkshire County Council and NYnet. The project initially started in October last year and originally planned to connect 340 public buildings in 16 towns across the county.
Filey was not included in the original list of towns to benefit, but due to the progress made with the project thus far, the coastal town has now been included in the rollout. Six sites in Filey, including its library, fire station and surgery, will be connected, for a total of 60 sites across the Scarborough and Filey area.
The project contractor is Leeds-based SCD Group. Over 7 kilometres of fibre has already been laid in Filey.