North Wales to benefit from broadband funding boost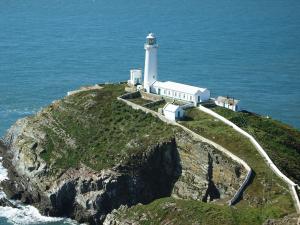 Libraries, hospitals and GP surgeries are amongst a range of public sector services in North Wales that are set to benefit from the introduction of ultrafast broadband connectivity, thanks to a £7 million investment package from the UK government.
The Department for Digital, Culture, Media and Sport (DCMS) approved the funding to the region as part of the UK government's new digital strategy and the Local Full Fibre Network (LFFN) Programme.
The investment was part of Wave 3 of the LFFN initiative and will aid North Wales in making the switch from copper-based networks to full fibre optic infrastructure.
Margot James, the UK Minister for Digital, said: "We're building a Britain that's fit for the future, and our plans for a national full fibre broadband network underpin our modern Industrial Strategy.
"This £7 million boost for gigabit speeds in Northern Wales will benefit homes and businesses in rural areas and I congratulate the North Wales Economic Ambition Board in its successful bid."
The LFFN Programme is designed to boost homes and public sector businesses in specific regions by providing funds to develop ultrafast broadband networks, so broadband ISPs can further create connections to more premises in the area.
The scheme runs in conjunction with the North Wales Economic Ambition Board which comprises of six local authorities and a number of leaders in the private and education sectors. The funding will support the Anglesey, Conwy, Denbighshire, Flintshire, Gwynedd and Wrexham counties.
Chair of the North Wales Economic Ambition Board, as well as council leader of Gwynedd county, Dyfrig Siencyn, added: "Our residents and businesses depend on us to deliver high-quality public services and having connectivity is essential to that, whether it is in school, libraries or in health centres.
"We have to keep pace with what technology can offer our communities and not be left behind other regions who recognise the value of full fibre broadband."