No cost-based pricing for fibre broadband "until at least 2031" – Ofcom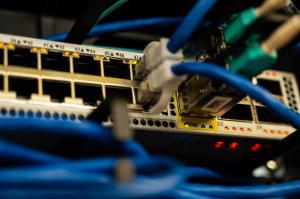 Ofcom UK CEO Dame Melanie Dawes has told the FTTH Council Europe that the regulator does not "expect to introduce cost-based prices for fibre services until at least 2031." Ofcom is looking to giver full fibre providers as much flexibility as possible while they build and Dawes' statement suggests it will be at the very least a decade before such charges are introduced for fibre providers.
Ofcom currently has cost-based charge controls for copper services, for example FTTC and MPF. But it is anticipated that the regulator will move away from this with its forthcoming Wholesale Fixed Telecoms Market Review 2021-26, as it looks to encourage more high-profile ISPs to turn to fibre broadband.
Dame Melanie Dawes said: "We must also look further ahead. We recognise that full fibre is a long-term investment, taking more than a decade – if not two – to pay back."
"No one can predict exactly how the market will evolve over that time. But if companies play by the rules, competition is healthy and prices remain affordable, Ofcom would not expect to intervene during the investment cycle in a way that hampers that investment."
"Instead, we would aim to allow all companies to achieve a fair return over their whole investment period, allowing for a margin above their cost of capital to reflect the risks. So, to be clear, we don't expect to introduce cost-based prices for fibre services until at least 2031."
Virgin Media CEO Lutz Schüler said Dawes' comments were "reassuring". Schüler added: "The reality is, in the current climate we need to do everything possible to unlock investment that will help to stimulate our economic recovery and support our digital future as a nation."
"The regulatory direction that is set towards Openreach isn't something that sits in a vacuum, it is a yardstick for those building networks as to whether fair returns can exist, risk can be taken and a level of long-term certainty can be provided. "
"As the Chief Executive of a UK company owned by a global business, this clarity is vital to help me when making the case for more investment to flow into this country."
"Ofcom now needs to stick to its guns, keep its Market Review pricing proposals in place and ensure network expansion remains a top priority. By doing so, more of the UK will benefit from competing networks that turn gigabit ambition into action and provide a backbone to the UK's recovery and future success."