Next Generation Data delivering ultrafast broadband connectivity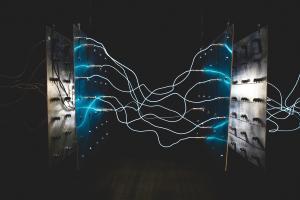 Newport-based Next Generation Data (NGD) has partnered with wholesale fibre broadband infrastructure provider Nextgenaccess (NGA) to help deliver ultrafast 10Gbps broadband connectivity to more than 4,000 small businesses in South Wales and South West England.
The capability will be provided through a new 80km high capacity fibre route and will connect Bristol directly to NGD's data centre.
The service will be available to businesses from early next year and will include a 4km fibre section spanning the Severn Bridge.
Next Generation Data's commercial director, Simon Bearne, said: "We are excited to be working with NGA on this project to bring a new fibre route into the data centre to complement the many fibre routes we already have. What's particularly significant, however, is the way we are doing it with NGA as the new fibre route will also allow local businesses to have greater choice when it comes to ultrafast network connectivity."
NGD has a purpose-built carrier-neutral Tier 3 facility in Cardiff and offers 750,000 sq feet of highly secure and cost-effective space.
A developer of ultrafast wholesale and custom fibre broadband infrastructure in England and Wales, NGA has successfully built a network across the UK in ten different local authority areas. The network has provided many small businesses in under-serviced areas to connect directly to wholesale fibre-to-the-premise (FTTP) broadband and experience speeds of up to 10Gbps.
Mark Weller, managing director of Nextgenaccess Ltd, said: "We are delighted to be connecting to NGD's world class data centre which is pivotal in enabling our independent ultrafast network in the region. Local small businesses will have unique access to truly next generation full-fibre broadband at a proven lower cost than traditional telecoms operators."
An investment of £22 million was provided to NGA from the National Digital Infrastructure Fund and will allow NGA to accelerate scale deployment of its ultrafast network across the UK.