New ISP unveils £1bn FTTP build for East of England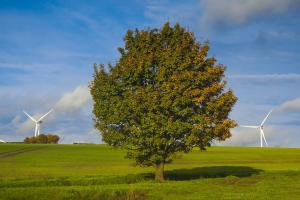 Upp, a new ISP that was previously known as FibreMe, has announced that it will invest £1 billion as it aims to connect 1 million premises in the East of England to a new gigabit-capable FTTP network by 2025. The new ISP has financial backing from international investment firm LetterOne, which has "fully committed" the financing for the rollout.
The company said that it expects the project to create around 600 new jobs and that it will target "underserved" areas, such as coastal regions and market towns. While specific locations are yet to be named, Upp says that some work is already underway in parts of Norfolk and Lincolnshire.
Upp will work with numerous prominent suppliers on the project, including Linksys, Nokia, Fukijura and Salesforce.com. The company is also utilising existing ducts and poles from a range of firms, including Openreach. Upp has not named the contractors that are delivering its infrastructure build.
Upp CEO Drew Ritchie commented: "I am thrilled to lead such a talented, dedicated and experienced team. We are excited to partner with an investor who not only matched our passion and ambition for the opportunity but is committed to developing the UK's digital infrastructure."
"I'm delighted to say that LetterOne has more than met these criteria, backing the business with substantial funding that allows us to concentrate on delivering next level broadband to the communities that need it most."
LetterOne Chairman Lord Davies of Abersoch added: "We are excited to partner with the Upp team to bring next level broadband to underserved regions of the UK. Every region of the UK has the potential to create breakthrough innovators, but no region can do this unless it is connected. We hope our substantial investment in connectivity will set Eastern England up to build back better for generations to come."