New ISP Lightspeed plans £300m broadband rollout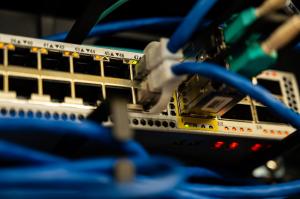 New ISP Lightspeed Broadband has announced plans to invest £300 million in rolling out gigabit-capable full fibre broadband to 1 million UK homes by the end of 2025. The rollout will initially begin in the East of England, starting with eight towns in South Lincolnshire and one in Norfolk.
Lightspeed includes several high-profile names from the ISP world, including Chief Executive Steve Haines, and has secured private investment for its broadband rollout from an international consortium, including Kompass Kapital and AtmosClear Investments.
The provider will first aim to connect 100,000 homes by 2022, a rollout it says is "fully funded" by an initial £55 million investment. Lightspeed then says there will be the "opportunity" for the investment to increase to £300 million in order to target its ultimate aim of 1 million homes by 2025.
The towns slated for the initial rollout are Boston, Bourne, Skegness, Market Deeping, Holbeach, Sleaford, Stamford and Spalding in Lincolnshire, as well as Kings Lynn in Norfolk. The provider says it will utilise existing infrastructure where this is possible.
Lightspeed Broadband CEO Steve Haines said: "These are exciting times for digital connectivity, and we are delighted to be a part of it. We are making a commitment to deliver a Gigabit broadband experience to the heart of the east of England which will unlock the potential of the region."
"The need for high-speed, reliable internet, is growing faster than ever as a result of the continually increasing demand for professional home working, multi-user high quality online entertainment, high speed gaming, home schooling and affordable multi-video, face-to-face call services."
"We might appear to be the new guys on the block, but in reality, we are a life-long, experienced team of telecoms experts that have spent decades building and managing telecoms networks at BT."
"Collaborating with communities and local authorities we will start building immediately in market towns in South Lincolnshire, bringing thousands of homes and businesses access to essential the full fibre, ultra-reliable gigabit broadband they deserve, and then expanding across the region to meet customer needs."
Digital Infastructure Minister Matt Warman, who is also MP for Boston and Skegness, said: "It is our national mission to level up the country with next-generation broadband and build back better from the pandemic."
"While we're investing a record £5 billion to ensure really hard to reach areas get connected, we want big ideas and investment from industry to build a truly 21st century Britain."
"So it's fantastic to see Lightspeed's hard work and dedication mean thousands of homes and businesses in Lincolnshire will soon be benefitting from gigabit speeds, with new local jobs created in the process."