Netomnia announces two more UK towns in FTTP broadband rollout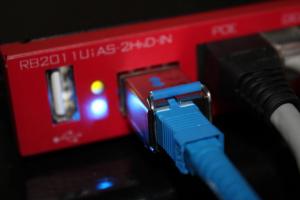 Full fibre broadband provider, Netomnia has announced that it will roll out its new 10Gbps capable Fibre-to-the-Premises (FTTP) network in a further two UK towns.
St Neots in Cambridgeshire and Falkirk in Scotland will now be part of Netomnia's wider plan to reach one million UK premises by the end of 2023. The latest locations are supported by significant investments and will cover 18,000 premises in St Neots, with the help of civil engineering firm Opals Group, along with 70,000 premises in Falkirk.
Alan O'Prey, Managing Director at Netomnia, commented on the announcement: "We're excited to be bringing our network to thousands of premises in the town of St Neots. Netomnia's broadband network will enable residents and businesses to do just about anything online with no disruption providing a seamless, ultrafast connection to all the resources the internet has to offer. It's also fantastic to be partnering on this project with Opals Group, who share our vision in building the next generation of communication networks."
The operator, which is partnered with YouFibre, has so far secured £418 million to support its rollout, including a £295 million funding package from DigitalBridge Investment Management earlier this month. Netomnia's network already covers over 130,000 premises in the UK and has recently gone live in Bridgend, Hamilton and Lancaster.
The Falkirk announcement builds on Netomnia's existing presence in Scotland, providing coverage for up to 70,000 premises in Hamilton and 42,000 premises in East Kilbride.
O'Prey added: "It's been fantastic to see residents and local businesses in Scotland already benefiting from access to our ultrafast and reliable infrastructure and we look forward to welcoming many more in Falkirk. Our full-fibre broadband can deliver consistently high speeds and ensure there is no disruption when multiple users are streaming at once, providing a robust network that will support growth and prosperity across the region."