MS3 announces three new Lincolnshire towns for its FTTP deployment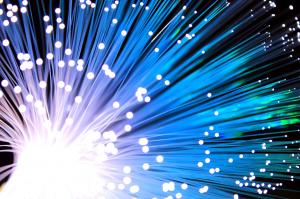 Network provider MS3 has announced it has added over 95,000 premises in three Lincolnshire towns to its FTTP broadband deployment plan. MS3 is a fibre network operator which is based in and serves as a wholesale provider for Hull, East Yorkshire and the surrounding areas.
Residents in Scunthorpe, Cleethorpes and Grimsby will now benefit from MS3's new 10Gbps capable Fibre-to-the-Premises (FTTP) broadband ISP network. According to the provider, the build is already underway and the first premises in the rollout are set to go live in August 2022.
Sam Hales, Sales and Marketing Director at MS3 Networks, said: "We are extremely excited to be rolling out our ultrafast fibre network in Scunthorpe, Grimsby and Cleethorpes, the first cluster of many towns outside of Hull that we will build to across the North of England as we build out our network."
Hales added: "We firmly believe that our full-fibre network will bring significant benefits to the local economy and are confident that our ultrafast services will support residents in many aspects of their lives including work, education and socially."
The Hessle-based network provider, which is backed by European infrastructure fund Asterion has so far largely focused on rolling out its full-fibre broadband services to parts of Hull. The company aims to reduce the digital divide by enhancing the digital infrastructure and making fibre broadband more affordable for premises in Hull and the surrounding areas.
The latest announcement for Lincolnshire is part of MS3's wider plan, announced in November last year, to bring an FTTP broadband network to 500,000 premises in the North of England within the next four years. Through this overarching rollout, the provider is planning to extend its network to 30 locations in the areas surrounding Hull.
In March of this year, Pure Broadband became one of the first ISPs to make use of MS3's new infrastructure, connecting its first homes in the area to the gigabit-capable network.