Local homes proposed to receive full fibre broadband extensions in Lowestoft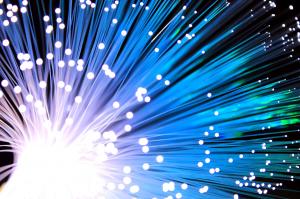 The rollout of a new full fibre system in Lowestoft will be reviewed with a proposal to extend the network to include homes and businesses across the town, so that local premises are equipped with ultrafast broadband speeds of 1000Mbps or more.
The East Suffolk Council has agreed to look further into CityFibre's deployment of a full fibre network in the region, which is presently developing a 'Dark Fibre' 114km spine across 10 towns in the county.
The towns include Bury St Edmunds, Felixstowe, Haverhill, Ipswich, Lowestoft, Mildenhall, Newmarket, Stowmarket, Sudbury, and Woodbridge.
Roughly £5.9 million of public funding from the government's Local Full Fibre Network (LFFN) initiative has been put forth to support the full fibre project across the county and is expected to be finished by mid-2020. However, its current aim is only to connect 300 public sector sites, ranging from NHS clinics, fire stations and council offices.
The East Suffolk Council will look towards extending the work Lowestoft to reach residential areas and businesses as well; a recent study concluded that it would cost £1.9 million to facilitate a 5km extension, to allow full fibre broadband to reach new residential developments and major employment sites.
A statement released by the council stated: "CityFibre advised that this proposed extension reached the 'trigger point' for them to make a further substantial investment of up to £20 million in the network so that all premises, business and residential, in Lowestoft would be able to access full fibre."
Adding to this is the cabinet's most recent report, which said: "The Suffolk Cloud project provides a once in a generation opportunity to provide this world-class infrastructure at a very cost-effective rate [and] will be of benefit to all sectors of the East Suffolk community."
Further discussions are expected to take place to determine the outcome of the Lowestoft Full Fibre Project proposal, with a decision anticipated to be made by the end of 2019.