Lit Fibre announces new locations for 10Gbps FTTP network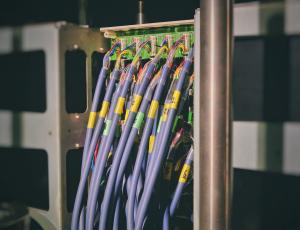 Internet Service Provider Lit Fibre has announced the latest locations for its 10Gbps capable Fibre-to-the-Premises (FTTP) broadband network. Clacton-on-Sea and Frinton-on-Sea in Essex have both been named as part of the roll-out, the sixth and seventh towns respectively that Lit Fibre has announced for its FTTP rollout. Through this rollout, the provider will ultimately aim to extend its FTTP network to around 500,000 homes across the UK by 2026.
According to Lit Fibre, the network build in Clacton-on-Sea is at an "advanced stage" and the 57,000 people who live there will be able to place orders for the network in January 2022. Work will then begin in Frinton-on-Sea, which is a smaller town with a population of around 5,000 residents.
Prior to the announcement of the extension of its network build to the neighbouring towns of Clacton-on-Sea and Frinton-on-Sea, Lit Fibre's previously announced towns for its network reflected an initial deployment plan covering over 100,000 homes.
Lit Fibre's network is currently available in parts of Bishop's Stortford in Hertfordshire, Cirencester in Gloucestershire and Chippenham in Wiltshire. Furthermore, the provider announced earlier this year that it will also be deploying its network in the towns of Sudbury in Suffolk and Evesham in Worcestershire. Currently, the provider's network is calculated to have passed around 4,100 premises connected.
Tom Williams, CEO of Lit Fibre, said: "We continue to expand our network build teams, and it's great to announce we're now building in two more towns so soon after our first homes went live in Chippenham, Cirencester and Bishop's Stortford. More and more customers are getting access to Lit Fibre on a weekly basis, improving their homes' speeds and reliability just in time for the festive period."
Residents of Clacton-on-Sea and Frinton-on-Sea will be able to choose from Lit Fibre's symmetrical 100MB, 500MB and 1GB packages. The towns are also being targeted by Openreach's FTTP build, as well as by Lightspeed Broadband.