LightSpeed Broadband secures a further £60m in funding for fibre network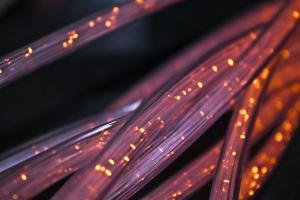 ISP LightSpeed Broadband has announced a partnership with specialist investor Sequoia through which it has secured a further investment of £60 million. The new funding brings total investment in LightSpeed Broadband to £115 million, which will be used to fund the ongoing rollout of its full-fibre multi-gigabit broadband network to 25 towns throughout the East of England.
Steve Haines, CEO, LightSpeed Broadband said: "We are thrilled to have secured this £60 million from Sequoia which builds on our initial £55 million investment. There is more to come. These funds will be used to establish LightSpeed as the leading, 'quality above all else', regional ISP."
"Our strategy of building in an environmentally conscious way and providing a first-class locally-based customer experience has created 'The LightSpeed Way' and a blueprint for future growth."
Work started on LightSpeed Broadband's new network across ten locations in Norfolk and Lincolnshire in April 2021, following the company securing an original investment of £55 million from AtmosClear Investments, Kompass Kapital and Thesaurium. The build was then extended to take in towns across Suffolk and Essex.
Since the build on the new network began, 25 locations have been announced including King's Lynn, Skegness, Sleaford, and Stamford. The company's goal is to provide 100,000 premises with a Fibre-to-the-Premises (FTTP) network across the East of England by the end of 2022. LightSpeed Broadband then has a further goal to reach one million premises by the end of 2025.
Tim Prussing, VP, Sequoia Investment Management Company said: "We are delighted to provide this facility that will enable Lightspeed to deliver what has become an essential service to parts of the UK. Critical to our decision to lend was the sustainable approach of Lightspeed and positive impact of connecting underserved parts of the country to full-fibre broadband, which will address regional inequality and help in levelling up the country."