KCOM Announces Rapid Growth of UK Broadband Customer Base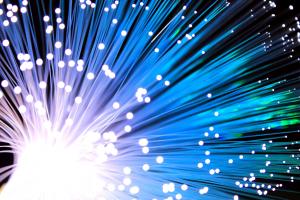 Broadband provider KCOM has announced that its total number of broadband customers has grown to 139,700.
The company, which recently expanded its Fibre-to-the-Premises (FTTP) network to 250,000 premises covering East Yorkshire and North Lincolnshire has published its annual accounts which also show that generated total revenue of £99.6m for 2021 (up from £99.2m in 2020).
Nathan Lucky, Chairman of KCOM said in a statement: "With a strengthened executive leadership team in place, we have made substantial headway in implementing our strategic priorities, including expanding KCOM's full fire network beyond our traditional footprint in Hull, East Yorkshire and the surrounding areas. By year-end, the network had passed almost 26,000 additional homes, providing greater customer choice in previously under-served markets and job creation in these areas. I am pleased to share the network build, which has been enabled through bank financing secured during the year, remains on schedule."
Most of the operator's customer base is now on fibre, having migrated from copper, however, the operator's total customer base is 147,000 (up from 141.1k), which shows that not all its customers are broadband consumers.
Previously, the operator had invested over £85m to expand its FTTP network across premises in the Hull city area. Since then, the company was acquired by Macquarie Infrastructure for £627m which enabled it to begin a £100m network expansion into more competitive areas. This development is still ongoing.
CEO, Dale Raneberg said in the statement that the company is on track to complete the first phase of its expansion in the second half of 2022 and there are plans for work to be undertaken for a second phase: "New wholesale and retail channels to market are increasing utilisation of our network, which our relationships with a growing number of third-party communication providers are providing greater choice for customers.
"As we emerge from the restriction of activities that has been necessary to limit the spread of Covid-19 we are prepared and eager for the next phase of our development fully focused on our growth as a regional provider or full-fibre broadband."