Jurassic Fibre announces coverage of 90,000 premises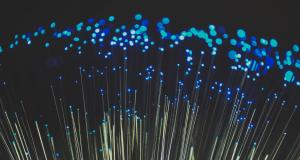 Internet service provider Jurassic Fibre has announced that it has now covered "over" 90,000 premises in its rollout of 10Gbps capable Fibre-to-the-Premises (FTTP) broadband across the South West of England. The operator, which is based in Exeter, is rolling out its network across rural parts of Devon, Somerset, Cornwall and Dorset, with its first customers in Street, Somerset now connected to the service.
Michael Maltby, CEO of Jurassic Fibre, said: "Somerset has long been overlooked by our competitors, who have shied away from delivering digital infrastructure to rural areas. This has had huge repercussions for the local economy, presenting a challenge to councils keen to close the digital divide, combat deprivation, attract investment to the area and compete with other areas of the UK."
"Most significantly local people and businesses have experienced download and upload speeds well below the national average; creating daily difficulties for those working from home, operating online e-commerce businesses or homeschooling."
Supported by a £250 million investment from Fern Trading, Jurassic Fibre plans to cover 350,000 premises across the South East region by the end of 2024 and has recently begun work bringing coverage to the town of Wincanton in Somerset.
Jurassic Fibre has also grown its workforce to 344 employees and is partnering with Exeter College to offer construction apprenticeships to bring new skills and employment opportunities to young people in the South West.
Maltby said: "Collaborating with local authorities, and engaging with local communities, we are identifying key areas in the country that could benefit from improved connectivity. With ambitions to extend our network to further communities, we are aiming to bring better broadband to thousands more homes, businesses, schools and doctors' surgeries across Somerset."
"We have an ongoing commitment to levelling up the digital infrastructure of Somerset with the rest of the UK and improving the daily lives of the county's residents."

(Image: Photo by Compare Fibre on Unsplash)