Jurassic Fibre's South West rollout extended in three counties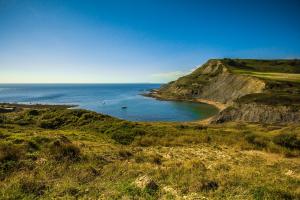 Exeter-based Jurassic Fibre, which is rolling out a 10 Gbps-capable FTTP network in the South West of England, has made announcements regarding extensions to the rollout in three counties.
The extensions, to be released later this year, will add new towns in Devon, Dorset and Somerset to the provider's rollout, through which it is aiming to cover around 350,000 premises in the South West by the end of 2024. This rollout is supported via an investment of £250 million by Fern Trading Limited.
In Devon, Jurassic fibre has added the towns of Axminster, Bideford, Crediton, Colyton and Teignmouth to its rollout, along with a number of villages surrounding those areas. Alongside its existing network in Devon, Jurassic Fibre says that the new extension, which includes around 15,000 rural premises in hard to reach areas, will put it well on track to cover more than 200,000 Devonshire premises in future.
In Dorset, meanwhile, the provider has added the towns of Dorchester, Lyme Regis, Charmouth, Bridport and Weymouth to its rollout, along with many surrounding villages. Once completed, this rollout will take Jurassic Fibre's coverage in Dorset past 75,000 premises.
Finally, in Somerset, Jurassic Fibre will extend its network to Glastonbury, Chard, Crewkerne, Ilminster and Street and surrounding villages. The rollout will include more than 6,000 hard to reach rural premises. When added to its existing network in the county, the new announcement will put the provider on target to eventually cover more than 200,000 Somerset premises.
Discussing the announcement, Jurassic Fibre's CEO and Founder Michael Maltby said: "We are pleased to extend our ultrafast broadband network to even more locations across Devon, connecting many hard-to-reach rural locations. We expect to make further announcements soon, as our expansion gains momentum."
"For too long, the South West has been overlooked when it comes to digital infrastructure and we want to provide ultrafast connections to even the most hard to reach locations across the region."