Johnson vows for every home to have fast internet by 2025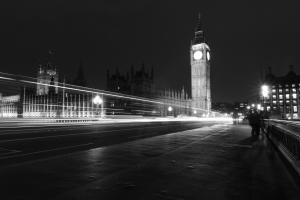 Tory leadership contestant Boris Johnson has pledged that every home in the UK will have access to superfast broadband by 2025 should he become prime minister.
He stated that the country had a "moral mission to unite Brexit Britain" by closing the digital divide between rural and urban centres, and called the disparity in internet connections between regions "a disgrace".
Johnson deemed the existing goals to roll out superfast broadband as "laughably unambitious" and vowed to implement such internet speeds to every home by 2025 – eight years faster than the government's present plans.
It is estimated by ministers last year that 10 per cent of all homes and offices in the UK are unlikely to be recipients of superfast broadband until 2033 – especially those located in rural areas of the country.
The Tory leadership front-runner's claims, however, support Britain's Better Broadband campaigns which have been driving the government to implement faster internet across the country, quickly.
Writing in an article to the public, Johnson wrote: "If we want to unite our country and our society, we should commit now to delivering full fibre much, much faster.
"A fast internet connection is not some metropolitan luxury. It is an indispensable tool of modern life […] It is becoming the single giant ecosystem in which all economic activity takes place.
"This is 21st century Britain – the country that helped to pioneer the very idea of the World Wide Web – and yet we have only 7 per cent coverage of full-fibre broadband. We need to prioritise the rural areas that are currently at the far back of the queue, the three million homes and businesses that are rated amongst the 10 per cent most difficult to cover."
Superfast broadband implies internet speeds of more than 24Mbps, to allow users to access smoother online video streaming, public services and online portals like HMRC, booking services via the web, and create easier and faster job applications.