ISP to deliver FTTP across Guernsey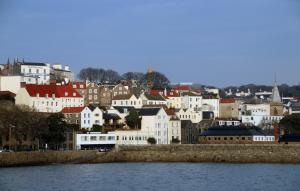 Broadband ISP Sure has confirmed that it will invest £37.5 million in deploying a Fibre-to-the-Premises (FTTP) network to all premises on the English Channel Island of Guernsey by the end of 2026.
The roll-out is due to begin in April next year and will see Sure deliver gigabit-capable broadband to more than 30,000 premises. Up to £12.5 million of the funding will be provided by the local government, the States of Guernsey, with Sure providing the remaining £25 million.
Sure will begin a limited pilot scheme this week, connecting a small number of premises through the new sub-brand Guernsey Fibre. Homes covered in the rollout will also receive battery back-up options, which Sure says will enable customers to maintain a landline facility during a potential power cut.
Sure Group CEO Alistair Beak said that the rollout "will underpin Guernsey's digital infrastructure and economy for decades to come." He continued: "As well as boosting long term economic growth, Sure will be creating in the region of 75 additional jobs and directing the vast majority of the £37.5m spend through local suppliers."
"The partial funding from the States of Guernsey will have a significant impact in ensuring island wide coverage and an accelerated roll out within five years. We're truly building a network that's going to make a difference for everyone in Guernsey – and we're proud to be connecting the community for a better future."
Justin Bellinger, Chief Executive for Sure Guernsey, added: "'The States' decision is good news for Guernsey as we can now proceed with this landmark project. Fibre is going to bring faster speeds to all 30,000 households across the island and will support islanders' increasingly digital lifestyles. That means seamless working and learning from home and access to high-quality HD entertainment and gaming."
"Crucially, it also demonstrates Guernsey's ability to compete in the digital age on an international scale. We're confident it will help our island home stand out as an adopter of new technologies and a pioneer of new ways of working."