ISP set to roll out FTTP to 120,000 Lincolnshire premises after acquisition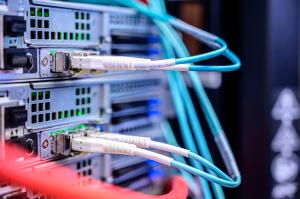 The Quantum Group of Companies, which includes the ISP Quantum Air Fibre, has acquired engineering firm QConex and now plans to undertake a major Fibre-to-the-Premises (FTTP) network rollout to 120,000 premises in Lincolnshire.
Following the deal, which was for an undisclosed sum, QConex has been rebranded, formerly being called KConex. Aside from the name change, Quantum says, QConex's "company structure, ethos and overall operation remains unchanged.
In addition to the acquisition, the Quantum Group of Companies is also building its own backhaul capacity link, going from London's Telehouse North to its newly built data centre in Coningsby, Lincolnshire.
Quantum Air Fibre Managing Director Nick Hugill said that the QConex team was "an obvious choice for a build partner. They were clear from the outset that in addition to becoming our principal network engineering/construction solution provider that they are committed to their existing clients."
Hugill added that: "The integrity and determination they bring are qualities that any ISP would hope for and it's with pleasure that we are now in a position to say that QConex has found a new home with Quantum."
QConex Director David Swanston, meanwhile, commented: "In Quantum we found a company, and indeed a Directorship, that shares our core values and dedication to providing quality services with a consistently unerring commitment to their delivery."
"The decision to join the group was one that we are delighted to announce and is ultimately in the best interest of our existing and future clients as we are committed to meeting the demands of an industry which requires dedication and professionalism without compromise."
QConex Director Kayleigh George added: "Our existing clients will already be aware that as KConex we have been resolute when it came to only building quality networks and observing compliance and operational practices to the letter!"
"Quantum, like ourselves, champion end-user experience which made them a perfect fit for our rapidly developing company. Joining forces represents a significant boost to the scope of our ability to take on and service new and existing customers, to the same high standards to which they have come to expect."