Inquiry to examine government's broadband pledge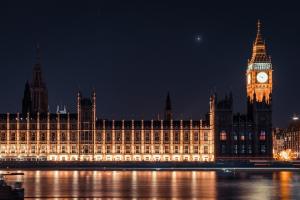 A cross-party group of MPs have launched an inquiry to assess how "realistic" the government's aim of ensuring that all UK premises will have access to a gigabit-capable broadband service by 2025 is.
The Digital, Culture, Media and Sport select committee will examine the feasibility if the government's plan to invest £5 billion in connecting the hardest-to-reach areas of the country (areas that won't be reached by commercial providers) to 1 Gbps broadband speeds.
The select committee will also examine how 5G mobile could be involved and how initiatives could improve mobile connectivity throughout the UK.
One such initiative, the Shared Rural Network, will involve EE, O2, Three and Vodafone investing £1 billion in a shared network of new and existing masts in poorly-connected areas of the UK, in an attempt to bring the UK's 4G coverage to 95 per cent by 2025.
DCMS Committee Chair Julia Knight MP said: "The delivery of full-fibre broadband is critical to the success of the UK, particularly the need to ensure that our businesses of the future are equipped with a reliable, future-proofed network no matter where they are based."
"The Government has said it wants to achieve this nationwide roll-out by 2025. We'll be carrying out a reality check to find out what steps must be taken now if this target is to be reached."
The inquiry's terms of reference include assessing how realistic the plans are and what measures (financial, regulatory, technical, other) will be required to achieve it. It will seek to examine the challenges in rolling out 5G and gigabit-capable networks and how existing plans could address them.
Other points of inquiry include the potential impact on those whose broadband and mobile networks don't keep pace with the rest of the country over the next decade and how effectively different stakeholders in both the broadband and mobile sectors can work together.