Hyperoptic to deliver full fibre to 4,300 Hounslow social housing residents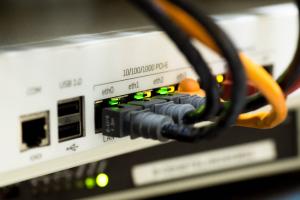 Hyperoptic has announced that it has struck a blanket-wide wayleave agreement with West London's Hounslow Council, which will see the full fibre ISP deliver its gigabit-capable FTTP broadband network to around 4,300 social housing residents in the borough.
Alongside the FTTP connections for social housing residents, Hyperoptic will also provide more than 20 free on-site connections in local public spaces, such as community centres, ensuring access to a free service for residents. The ISP will also provide funding for Digital Inclusion projects in the borough.
Hyperoptic's network is currently present in around 43 towns and cities in the UK and is estimated to cover over 600,000 premises. The company has stated an ambition to extend its network to 5 million premises by the end of 2024.
The social housing sector has formed a key priority in Hyperoptic's growth and the company says it has forged partnerships with more than 250 developers and 50 councils, with its network now available in every London borough.
Hyperoptic's MD, Business Development, Liam McAvoy, commented: "Today marks another milestone in our mission to Gigabit London and bridge the digital divide. The last eighteen months have showcased just how much we need our broadband connection to be both seamless and reliable, to support us in how we want to work, learn and socialise. A full fibre connection from Hyperoptic can be trusted to support the Internet needs of the whole family."
Councillor Pritam Grewal, Hounslow Council's Cabinet Member for Customer Services and Corporate Performance, added: "Our partnership with broadband providers like Hyperoptic will provide great broadband for residents in the borough's Council homes at affordable prices."
"Our vision is a borough where no-one is excluded from online services, work and social opportunities simply because they don't have access to a reliable broadband connection and a suitable device. With the surge in people accessing our services online, it's crucial that we make these services as easy-to-use as sending an email because these are services that people are using daily."