Hyperoptic to connect 4,100 Barnet homes after joining council's gigabit programme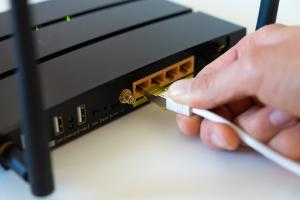 UK broadband ISP Hyperoptic will connect 4,100 social housing homes in Barnet to its network after the provider agreed to join Barnet Council's Gigabit Broadband Programme. Through the agreement, Hyperoptic will also provide more than 20 free public connections at sites in the Borough including community centres and libraries.
Barnet Council's Gigabit Broadband Programme began earlier this year and will see the council aim to deliver gigabit-capable broadband to all of its 14,000 properties by the end of 2023. Prior to Hyperoptic joining, the council had already gained support from CommunityFibre.
Work on Hyperoptic's rollout in Barnet will begin immediately, adding to its existing network of more than 400,000 premises across the UK. The provider, which now has partnerships with more than 250 property developers as well as 50 UK councils, has previously stated that it is aiming to cover 2 million UK premises by the end of this year, followed by 5 million by the end of 2024.
Commenting on the firm's rollout in Barnet, Hyperoptic's Managing Director of Business Development Liam McAvoy said: "We are delighted to join Barnet Council's Gigabit Broadband Programme. We pride ourselves on being the gold standard of connectivity – genuinely caring about the communities we connect and delivering social value; whilst offering tenants a superior, affordable broadband service that won't let them down."
Dan Thomas, Leader of Barnet Council, added: "As part of our commitment to residents and businesses to make Barnet a connected borough, we are working with private providers to prioritise digitally excluded areas to ensure that every council home in the borough has access to highspeed internet connections and affordable broadband by 2023."
"Securing investment in this fibre broadband roll-out with Hyperoptic, as part our Gigabit Broadband Programme, will ensure that Barnet continues to be a great place to live, work and study."