Hyperoptic reaches deal to bring full fibre to 8,000 Poplar HARCA homes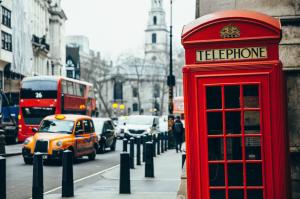 Hyperoptic has agreed a deal to expand its full fibre broadband service to 8,000 homes in East London's Poplar HARCA housing association. The roll out is due to begin immediately.
The new agreement will see the provider offer 12 months of free 50 Mbps broadband to the most vulnerable and digitally excluded association residents. Hyperoptic says it is particularly looking to help those without a reliable connection but that require the internet in order for their children to access virtual education resources while learning from home.
Hyperoptic Senior Director of Business Development Liam McAvoy said: "Poplar HARCA is a progressive housing provider with a clear vision to discover, develop and implement opportunities to help its community thrive. We are thrilled to support this objective with a future-proofed broadband service, which enables a host of societal and economic benefits."
"We believe that everyone deserves to enjoy the benefits afforded by access to full fibre connectivity, which is why connecting social housing homes is one of Hyperoptic's strategic priorities. Partnerships like these are fundamental to keep us on track to Gigabit London."
Poplar HARCA Director of Communities and Neighbourhoods Babu Bhattacherjee added: "COVID-19 has shone a spotlight on the harmful effects of digital exclusion on low-income communities. The Internet has become a central part of our lives."
"It is necessary for keeping informed and accessing opportunities. Partnerships such as these are essential to sustaining thriving families and communities. We're also seeing how having a fast and reliable Internet connection positively impacts mental wellbeing. Digital inclusion is a priority now more than ever."
Hyperoptic's full fibre network is currently present in 43 UK towns and cities, covering over 400,000 premises. The provider has previously stated its ambition to reach 2 million UK premises by the end of this year, with a further aim of growing the network to 5 million premises by the end of 2024.
(Image: https://www.pexels.com/photo/architecture-booth-buildings-bus-374815/)